C-138 / C-238 | Heavy Duty Hose Bibb Angle Sill Faucet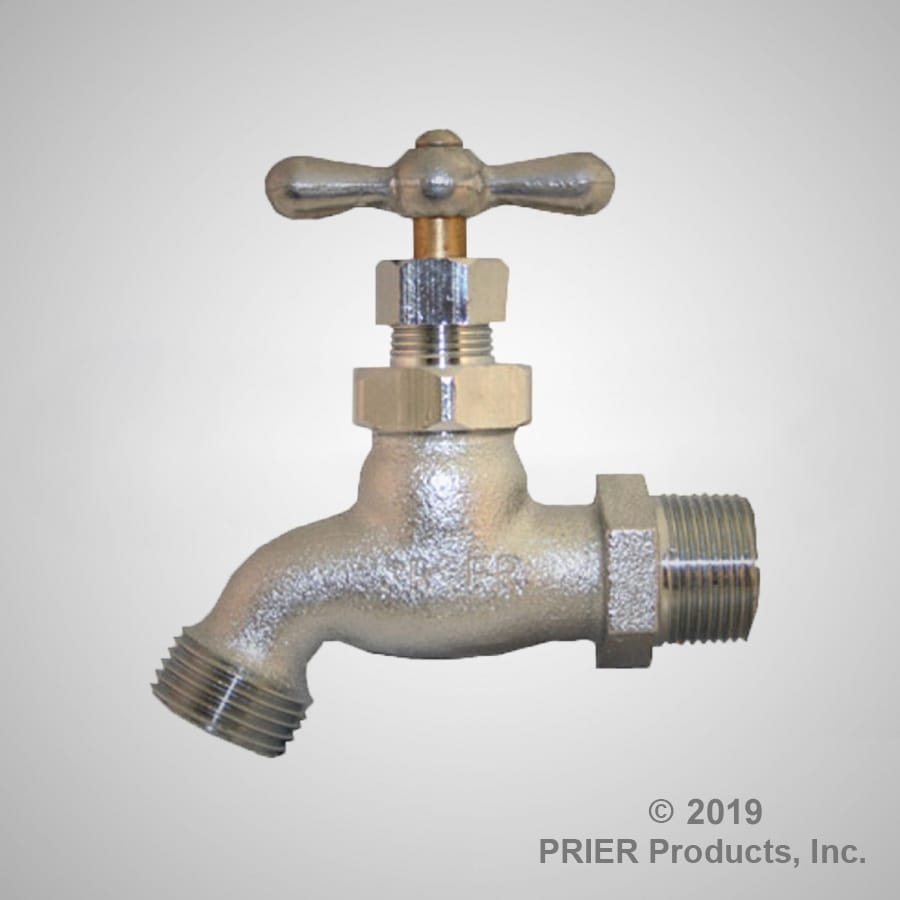 The PRIER C-138 Heavy Pattern Hose Bibbs are for installation in non-freezing areas such as basements, garages and for outdoor installations in mild climates. The heavy pattern design with solid brass stem assures years of reliable service with minimal maintenance. Stuffing box design is available for additional protection.
Features
Heavy pattern cast brass construction available in 1/2" or 3/4" inlets

Satin nickel finish

Solid brass operating stem

3/4" garden hose connection outlet

C-238 shipped with operating key

5 full hose threads
Product Support
PRIER has been manufacturing the C-138 Heavy Pattern Hose Bibbs since the late 1930's. This product has truly passed the test of time. It is a simple operating product that is fairly simple to repair. Possible Repair Issues for the C-138 Angle Sill Faucet include:
1. When the water is running, water leaks out from behind the handle
This is a common maintenance occurrence for any packed valve of any brand or manufacture. It is overcome by simply tightening the packing nut with a crescent wrench. This will force the packing tighter around the stem to eliminate leakage.
Occasionally, the packing will need to be replaced if the packing nut has been repeatedly tightened.
The parts required for this is a C-134KT-803 Packing Kit
C-134KT-803 Stem Packing Kit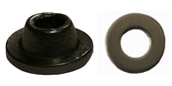 2. The hose bibb drips after shut off
The angle sill faucet/hose bibb may drip for a few moments after shutoff. If the water continues to drip after that time, you most likely need to replace the bibb washer.
PRIER utilizes a 1/4 L beveled bibb washer for angle sill faucets. This bibb washer is a standard 1/4 L beveled bibb washer, available from your plumbing supply house. The appropriate kit for this item is part # C-135KT-802.
C-135KT-802 Replacement Bibb Washer Kit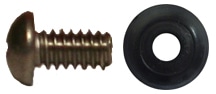 3. The handle is missing from my hose bibb
C-138KT-801 Replacement T-Handle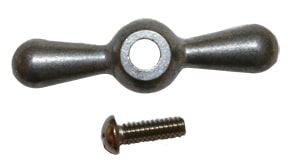 4. The operating key is missing from my hose bibb
For any one of numerous reasons, your operating key may be missing. PRIER's operating key is unique to its products - it has one flat side and the rest is rounded. This style key mates perfectly with our stem-end for a snug fit and years of reliable operation.
The required part number is C-108KT-808.
C-108KT-808 Operating Key

5. The stem end is damaged and I cannot operate the freezeless hydrant
Occasionally the stem of the PRIER hose bibb gets damaged beyond repair. This is most commonly caused by the hydrant being operated by pliers and damaging the brass on the end.
The proper replacement stem for the C-138 is part # 231-0001.

The proper replacement stem for the C-138ST is part # 231-0002.

6. How do I convert to the hose bibb to loose key?
PRIER freezeless hydrants and angle sill faucets can be converted after installation from handle operated to a loose key operation. This design allows for operation only with the provided operating key. It prevents operation of the freezeless hydrant or angle sill faucet by vice grips or needle nose pliers.
Commonly, this change occurs to prevent unauthorized usage of the product. To convert to the loose key vandalproof option, part number C-134KT-804 is required.
C-134KT-804 Loose Key Conversion Kit

7. How do I convert the hose bibb to handle operated?
C-234KT-804 Handle Conversion Kit
Contents of this kit are as follows:

6. I need a complete rebuild kit
The C-138 Repair Kit includes the following three part numbers:
C-138KT-801 T-Handle Kit (only for C-138)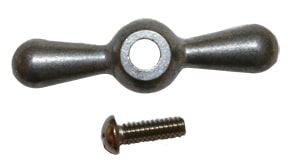 C-108KT-808 Operating Key with Lanyard (only for C-238)

C-134KT-803 Packing Kit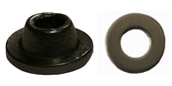 C-135KT-802 Seat Washer Repair Kit