Our tagline sounds great, but it also is a true reflection of who we are as a business.  We innovate to offer the best products to our customers and continue to use the same high-quality materials with time-tested construction to ensure that they are reliable and provide a value that is unmatched.  It is because of the first three words that we can also claim 'Built for Life'.
No one knows this better than our own Production Supervisor, Greg Mertes.  With a background in construction, he knows that when a home is built, most of the fixtures are expected to withstand years of wear and tear. 
"The home is the greatest purchase most people will make and you want it to last. And you never think of replacing the plumbing fixtures, so they better be good!" said Greg.
Which is why when he had the chance to build and install a new outdoor faucet on his home, he chose the highest quality model we make – the P-164 residential wall hydrant.  Its sturdy brass body, soft-grip handle, and anti-siphon ability made it an easy choice.  
"I do know how these are made so I know I'll probably never have to replace it," a firm endorsement from the Supervisor himself.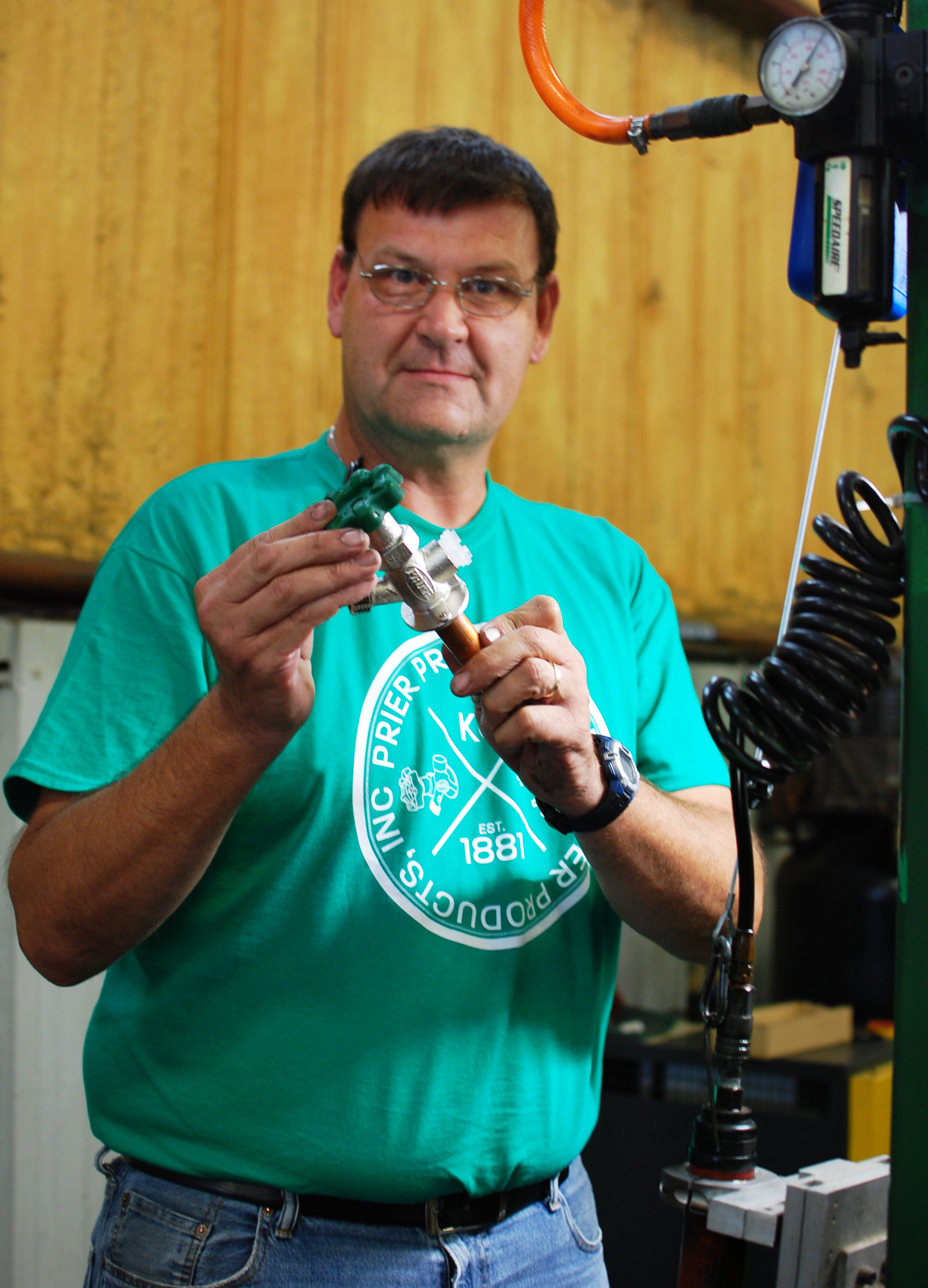 Greg has realized that there is another aspect to 'Built for Life' since working at PRIER – longevity.
"I know that the products we are making today will not only last my lifetime, but I also trust that the replacement parts will continue to be manufactured through the years - for my children and their children going forward."
He can say that with confidence because PRIER still manufactures replacement parts for products on homes older than most of the employees making them!  
Greg summed it up best with this statement, "You know, in a world where many things we buy become obsolete in a few short years, there is comfort in knowing that what we manufacture will always be needed."
PRIER has thrived through many generations and will continue to do so if there are homes to be built and communities to grow, and that is our unspoken promise within the words 'Built for Life'.